Home - Tools - Outils - Articles FR -> Phénomènes Précis - Articles EN -> Precise Phenomena
Chart for George W Bush


Born: 6 July 1946 in New Haven, CT, USA
American president, Second generation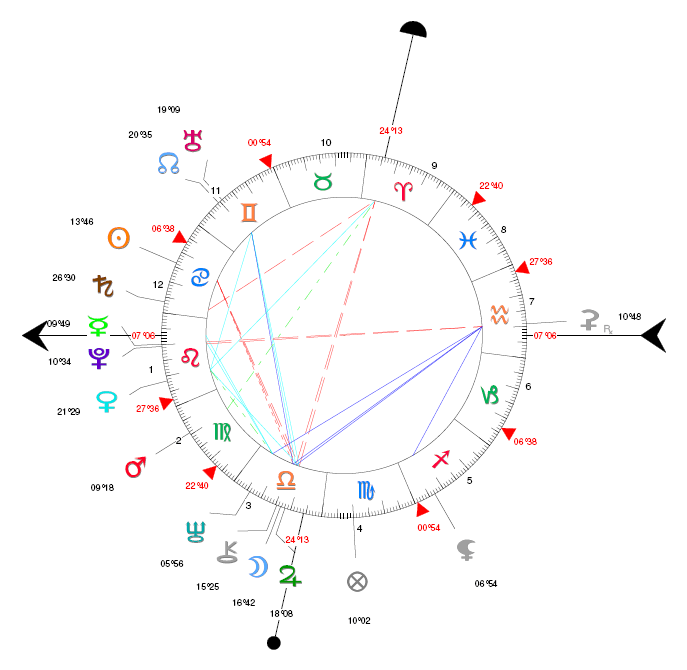 Equatorial axis across the 3rd-9th Houses: the thoughts and believes are peacefull without much relief.
Solstice axis across the 5-11th Houses: entertainments and friendship are driven by extremes with relief.


Data sources: AA - BC. Source: biography by Bill Minutaglio. Info: AstroDatabank.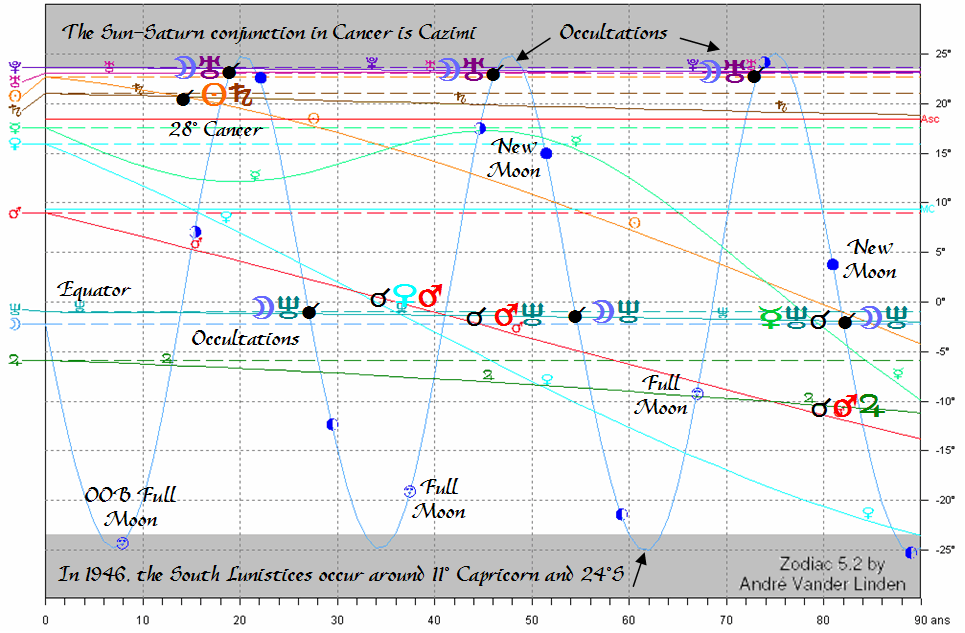 Progressed Declinations (all above charts made with Zodiac 5.2)
- Note the Saturn occultation by the Sun in Cancer.
- Note the series of Uranus and Neptune occultations by the Moon.
- Note the number of tight conjunctions of Mars with Venus, Neptune and Jupiter.
© 2005-2011, Astrid Fallon. All rights reserved. Tous droits réservés.

---
Astrid Fallon,
117, Chemin des Salles, 83300 Draguignan, France
Tel : +33 (0)4.98.10.69.97 ; Mobile : +33 (0)6.42.59.43.72 ; Email: fallonastrographics @ free.fr


www.fallonastro.com