Favorite links - Associations - Periodicals
Liens Favoris et Conférences, séminaires & alteliers
Webinaire de l'ISAR France, ce jeudi 12 octobre, à 20h30
(bas de la page pour le lien d'inscription) :
L'influence de l'Indice Cyclique sur nos Nativités et sur nos Vies
Comment les flux et reflux cycliques des concentrations ou éparpillements planétaires nous affectent dès la naissance, comme au cours de l'histoire passée et puis en transit ? Quels sont les atouts et les écueils de ces flux ? Où en sommes-nous en 2023 en relation avec l'indice cyclique proposé par André Barbault, et que pouvons-nous en espérer ou construire pour les années à venir ?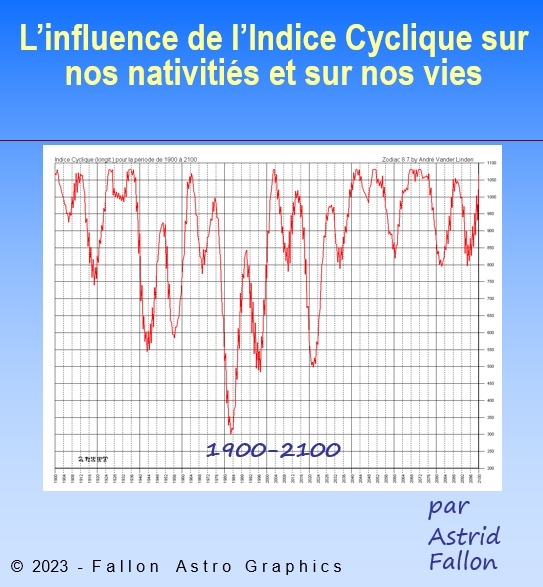 From anywhere on the site, clicking the

yellow logo brings you back to this Home page.
And clicking
Refresh
on most pages allows to view latest updates.
© Astrid Fallon, 2000-2023. All rights reserved. Please ask permission to publish any article from this site.
N° SIRET : 51011716100024