A 2016 publication
It's about time I give some news, 11 years after the last one! First, I apologize for not having written in English since I moved from the UK to the South of France, back to my mother tongue...
Now, there is some news. A new version of the
Graphic Ephemeris for Forecasts 1960-2060
is now available. The work for the previous publication already dates from 19 years ago (Editions du Rocher) but out of print since a few years, and with a demand still there.
So, I took courage and advantage of my age to do the work again, and redrew 101 years by hand! Indeed, at 59 we cross a unique period in our life, with the simultaneous Saturn (2nd) and Jupiter(5th) returns.
Another improvement is that the pages are tread bound. This way, the most used pages don't fly away anymore :-)
More details, reviews and sample pages for 2016 and 2017 here
.
This Ephemeris, a real tool for astrology, can now be ordered by email at a
special launching price before 31 December 2016
:
Postage included:
42 € for Europe and 45 € for the rest of the World
:
find my email at the bottom of this page, taking away the spaces around the @, and I'll send you the PayPal link for your order.
I also accept a UK cheque of £ 38, postage included. Postal Order Form
here
(PDF).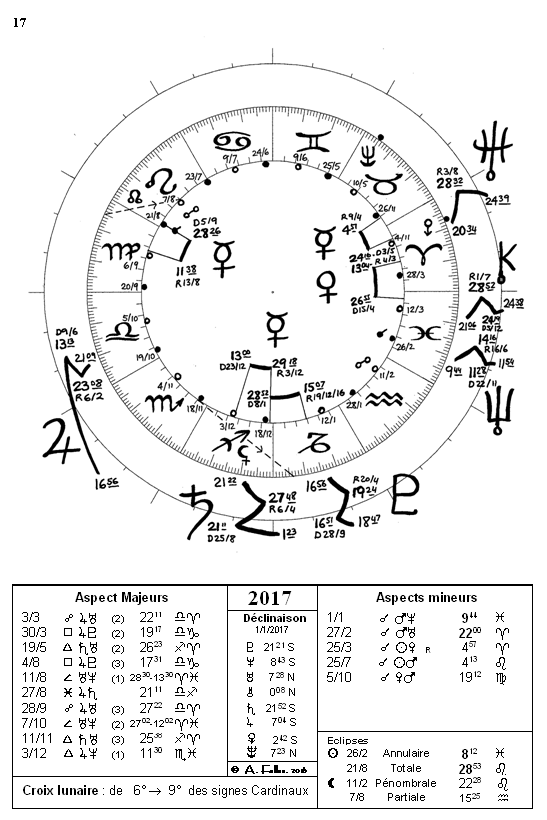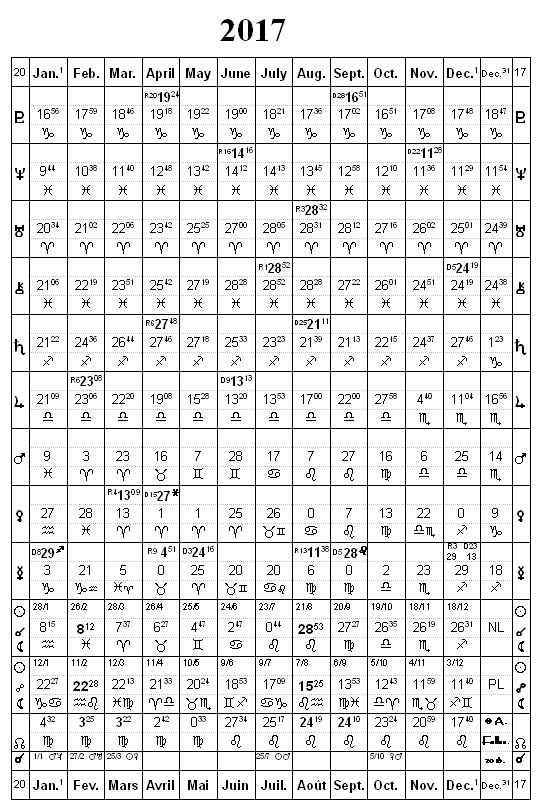 © Astrid Fallon. 12th December 2016. All rights reserved.